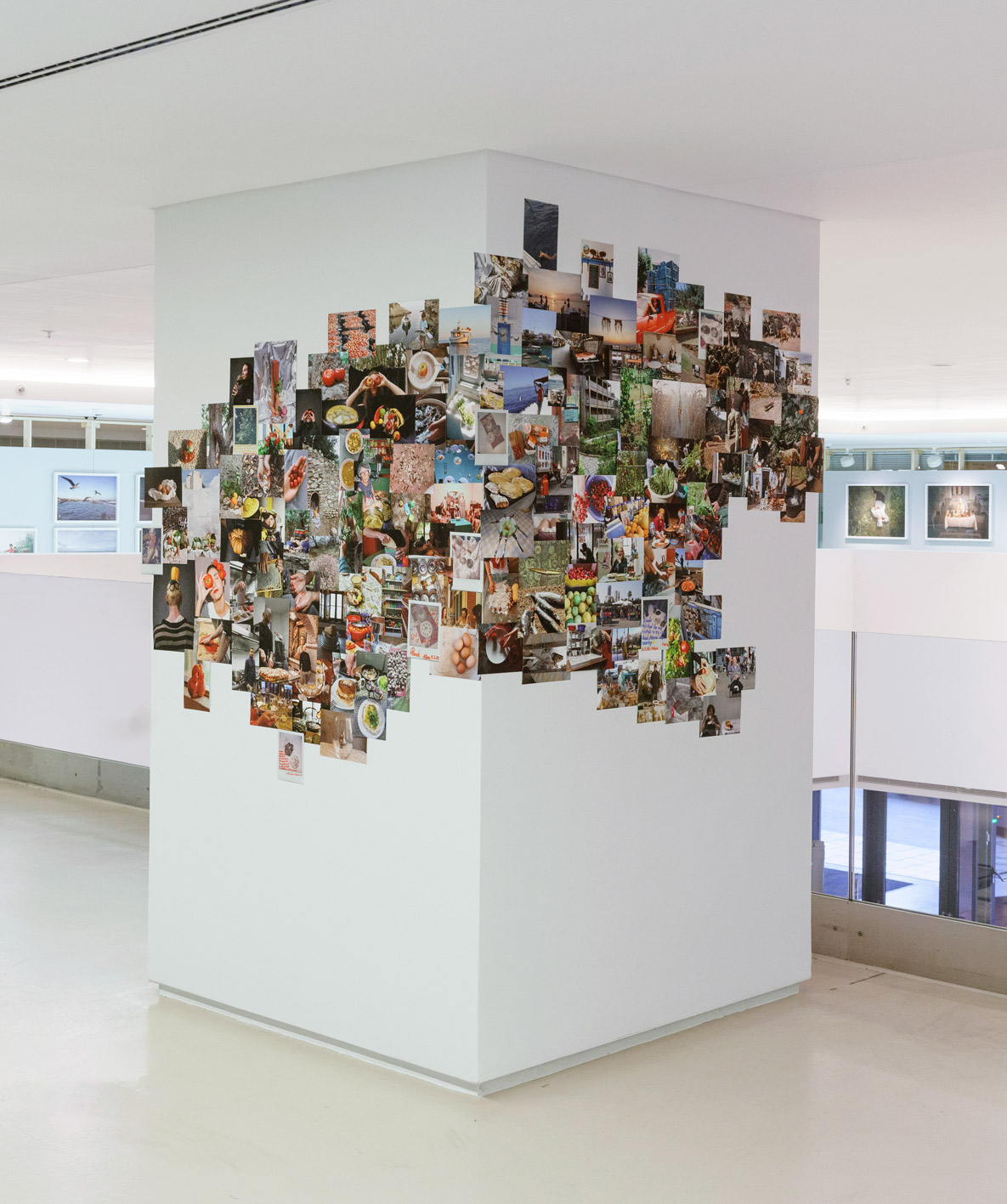 As part of Foodprint, a collective project was initiated to explore the concepts of cultural heritage, health, and sustainability. Photographers of all ages submit images that best encapsulated the values of the Mediterranean Diet, forming the basis for a collective work.
To SUBMIT AN IMAGE click HERE
Α work-in-progress of the project is showcased at the National Museum of Contemporary Art Athens ΕΜΣΤ during the main exhibition (Sept. – Oct. 2023), in collaboration with WWF Greece and the Centre of Environmental Education in Ierapetra-Neapolis. The museum installation was curated by Christophoros Doulgeris, assisted by Vasso Paraschi.
As part of this collective effort, a series of workshops with teenagers, led by professional photographers across Europe were conducted, aiming at exploring young people's relationship with food through photography. These workshops featured Chris de Bode in Brescia, Italy; Manolis Mathioudakis with the Heraklion Art School in Heraklio, Crete; Mady Lykeridou on the islands of Milos and Kimolos. In Athens, Myrto Papadopoulou organized workshops for unaccompanied minors from the Association of Minors (SMAN) and the Home Project. Myrto also led a special workshop in collaboration with the Hellenic Center of Photography.
To participate in future photography workshops click HERE
This is a selection of images created by the collective project so far: